Fleischeslust Festival à X Lane, associé au Naughty Xmas Market: deux immeubles investis pour le festival. Beaucoup de passage, pas beaucoup de degrés, pour une expérience hivernale inédite riche en découvertes de tout poil 🙂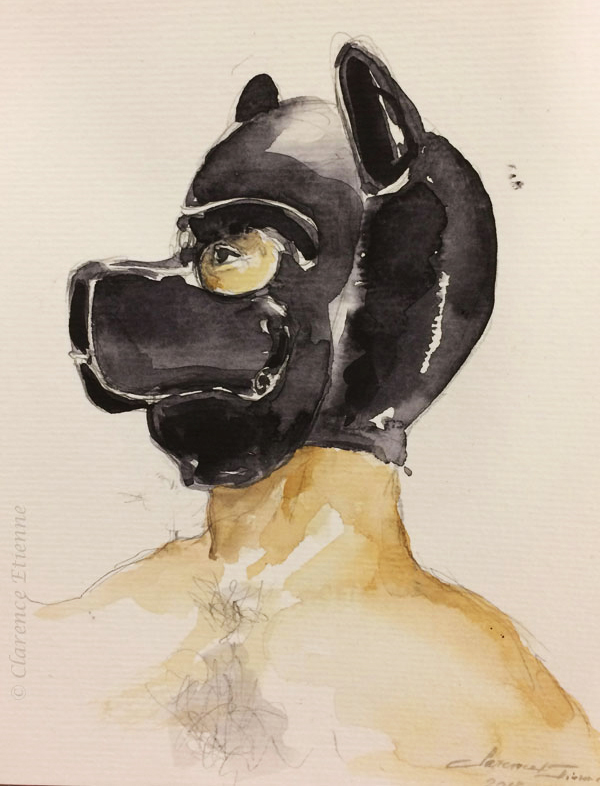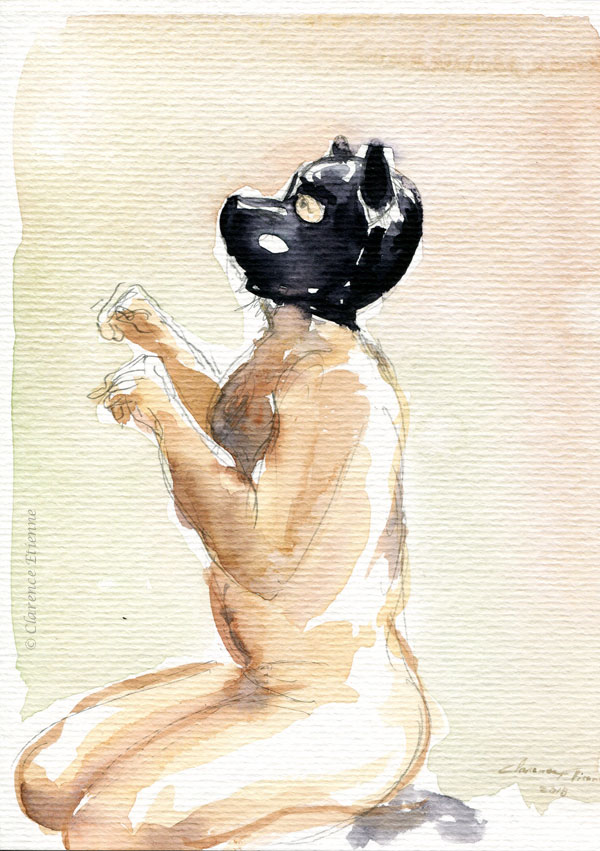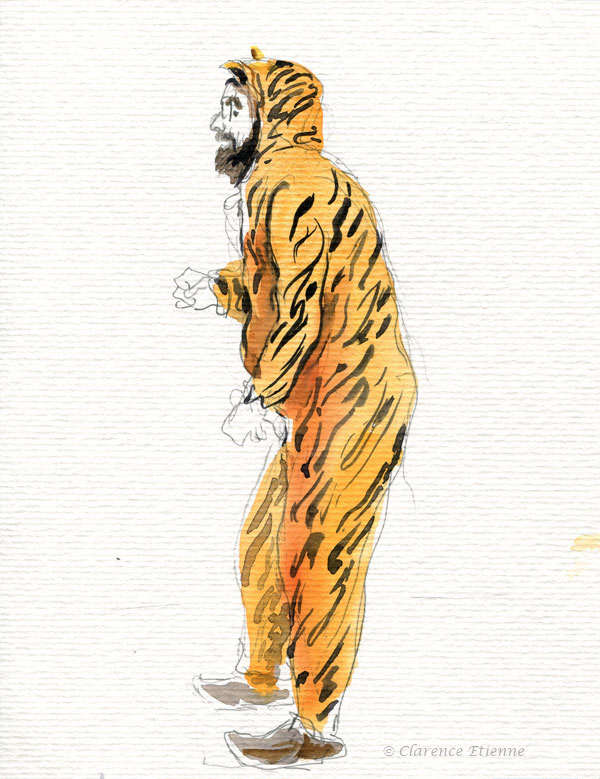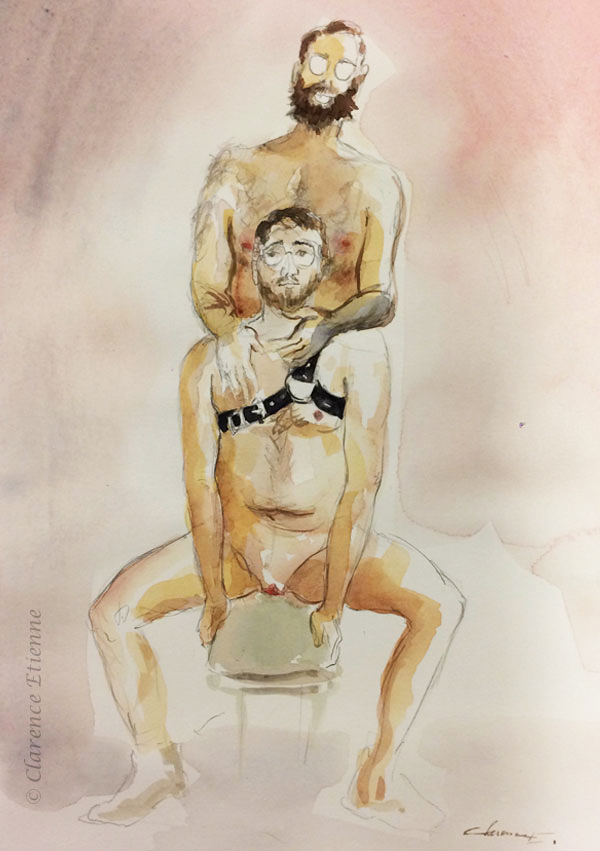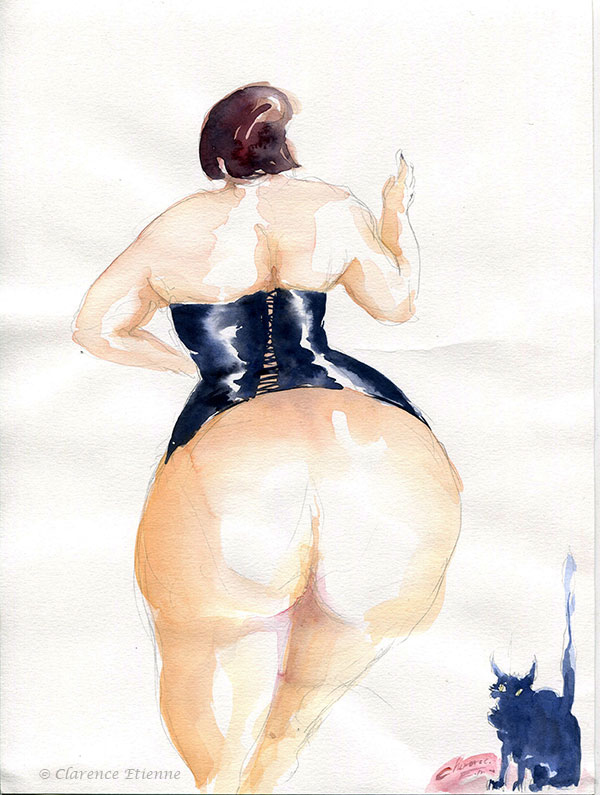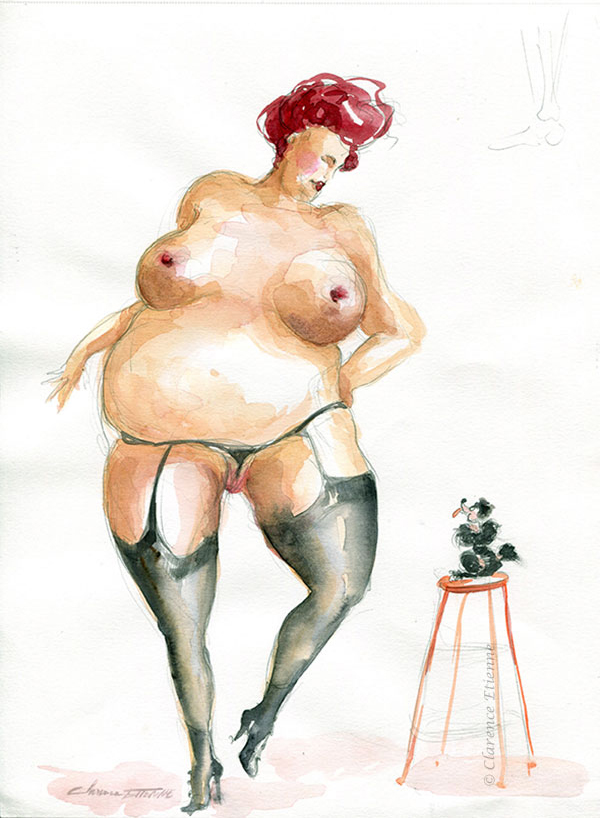 … Pour la petite histoire: nous les français, étions répartis sur deux étages: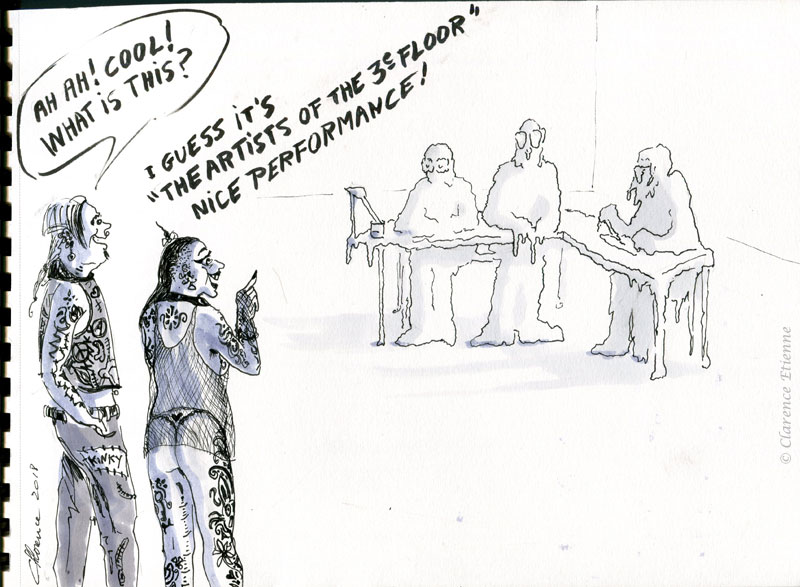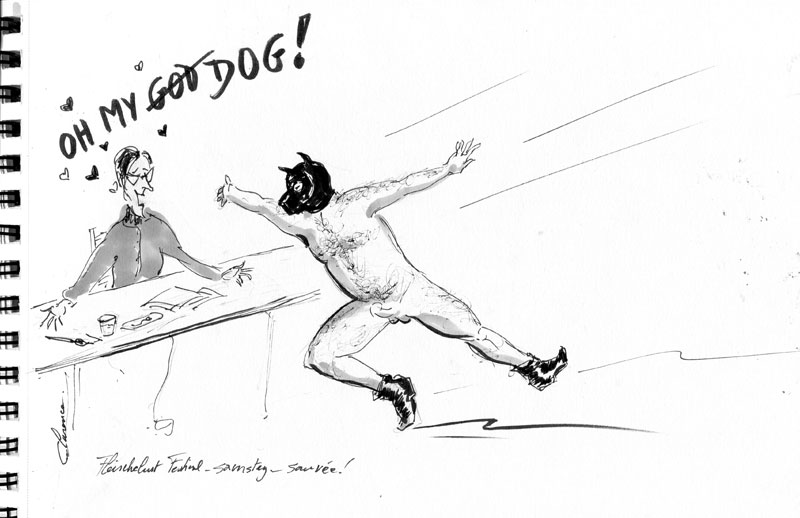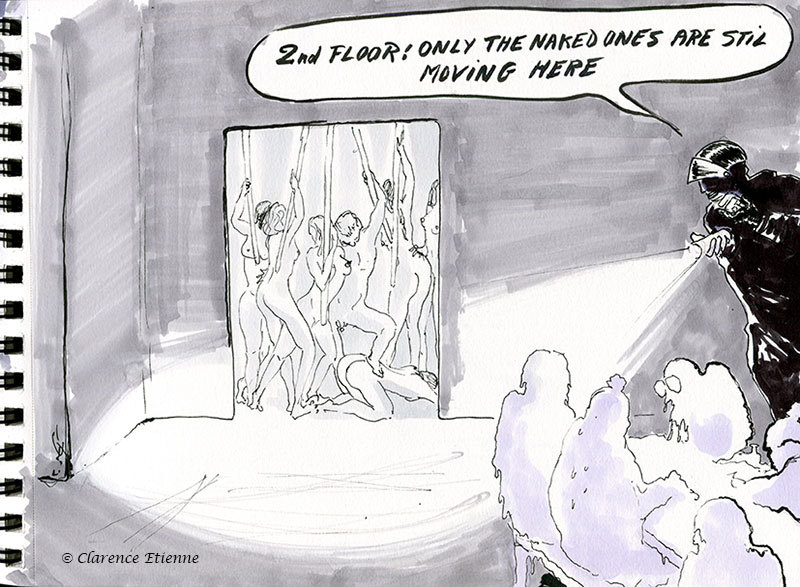 ↓et les croquis de fin de permanence, croquis de salle de garde en quelque sorte: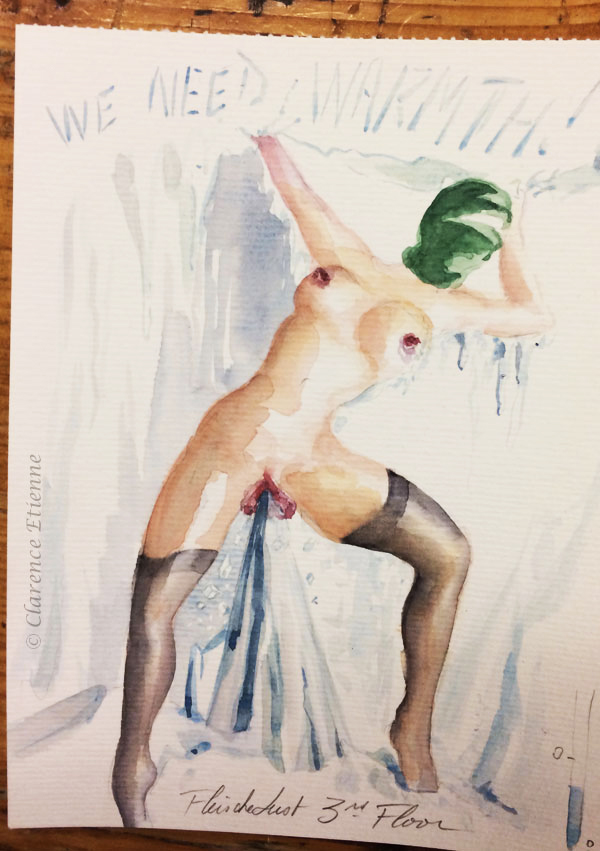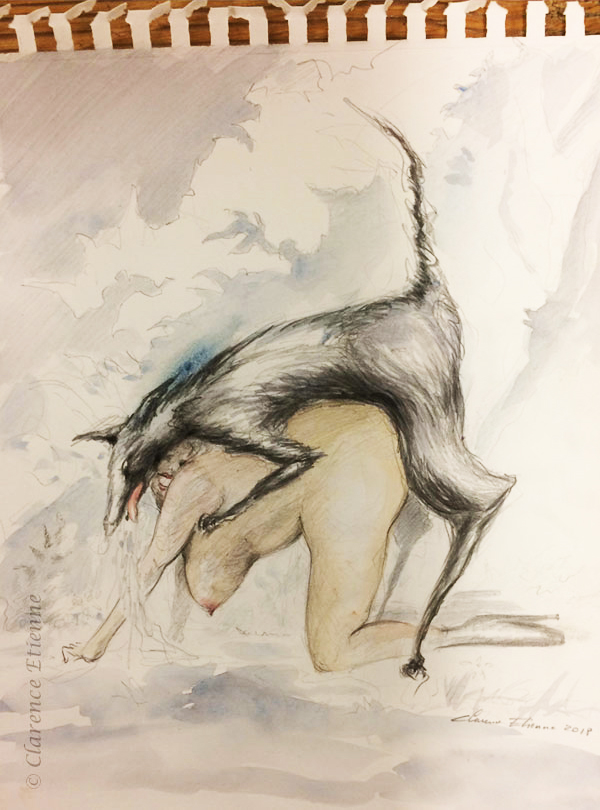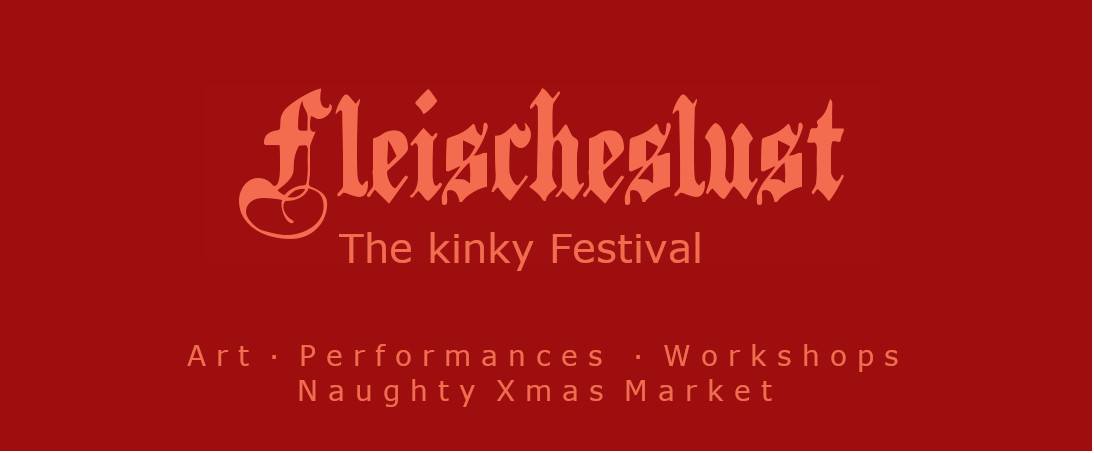 Fleischeslust Festival
The 3-day festival full of fun, sex, erotic and art.
We show and highlight the topic of "pleasure" in a non-industrial and non-commercial way.
There are many varieties of human pleasure to find here. No matter if heterosexual, lesbian, gay, pansexual, queer, LGBT etc., every expression of respectful, sex-positive life has its place here.
Passion, respect, diversity, curiosity and tolerance are our top priorities.
· Over 20 international artists show their works
Over 50 performers and performers show a variety of shows from the field: Burlesque, Bondage, Art, Performance, SM, Fetish, BDSM etc.
· In a series of workshops, visitors can immerse themselves in new worlds and learn new practices.
· Over 50 exhibitors show and sell their passionate products at the big Naughty Xmas Market
In addition, there is music, food, readings, movies, photography and much more.
Laurent Benaim, Symbiotikka at KitKat Club, Vanda Spengler, Pierre Joël, Mila Nijinsky, Louise Dumont, Francesca Sand, Nihil, Filh, Flavia Raus, Juan Delo, Loredana Denicola, Jonathan Pierredon, Maria Clark, Elizabette Zelaya, Fur Aphrodite, Krousky Peutebatre, Lilith Terra, Tonia R. Alvarez,La Trash, Ulta Melle, Geiler Scheis, Bruce Stirling John Knox, Simon Thaur